BACK TO NEWS
Dobrograd-1 Became a Member of Industrial Parks Association of Russia
13.04.2021
An order about the admission of Dobrograd-1 SEZ Managing Company to membership in the Industrial Parks Association of Russia was signed on February 24 by Denis Zhuravsky, Executive Director of the Association.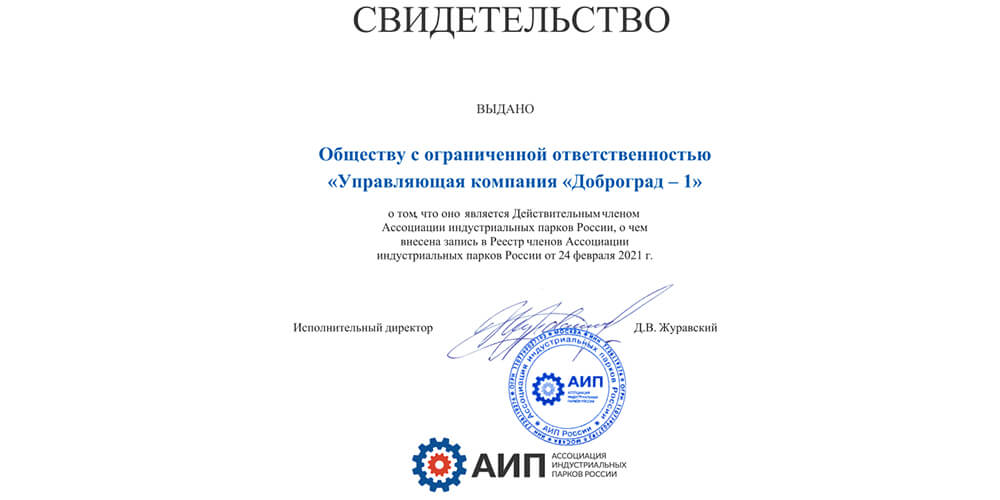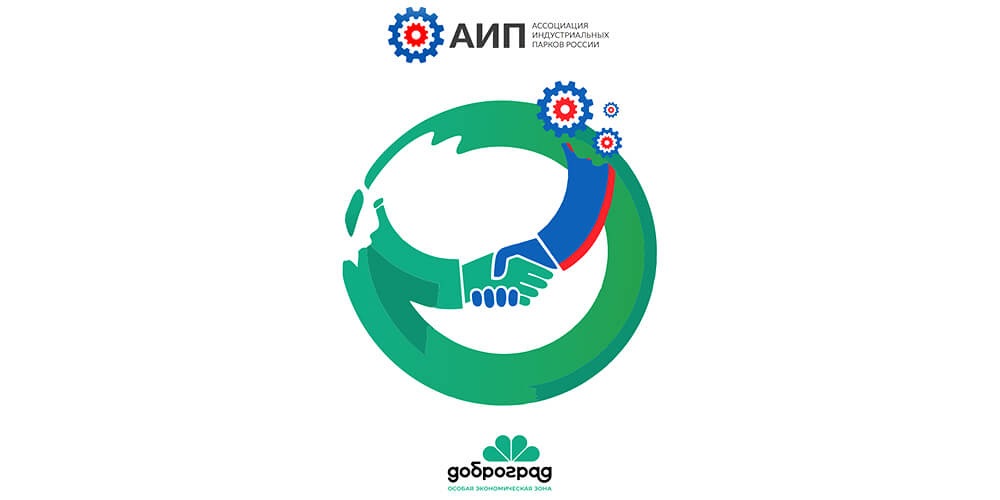 Today the Industrial Parks Association is comprised of 150 corporations from 48 territorial entities of the Russian Federation and its partners are:
Ministry of Industry and Trade of the Russian Federation,
Ministry for Economic Development of RF,
Industrial Development Fund,
Monocities Development Fund,
Russian-German Chamber,
Japan Association for Trade with Russia and New Independent States (ROTOBO),
Austrian Federal Economic Chamber (WKO),
Confindustria Russia - Italian Association of Enterprises.
Members of the Association are assisted in interacting with authorities and are provided with state support for investment projects. AIP's professional consultants help in the drafting of investment agreements and project documentation, development of strategic marketing, branding and corporate identity for industrial parks. They organize road shows for potential investors in industrial parks and keep them informed about business opportunities, free of charge.
Promotion of the Dobrograd-1 economic zone is reaching the federal and even international level.
This opens up new opportunities for the implementation of investment projects for our residents and us!
Subscribe to updates
Receive weekly updates on the latest developments in the Special Economic Zone.