BACK TO NEWS
Dobrograd-1 SEZ participated in an international meeting
02.08.2022
On July 28, in the Moscow Chamber of Commerce and Industry, Russian Business Guide Magazine, with the support of the Russian-Turkish Dialogue Association, held a round table "Industrial Parks. Management Mechanisms and Forms of International Cooperation. Russian-Turkish Industrial Dialogue".
The main issues on the agenda of the meeting were the development of joint investment projects and foreign trade deals between Russia and Turkey, the strengthening of contacts between companies of the two countries, the implementation of projects in the areas of industry and infrastructure.
Representatives of federal and regional development institutions and of the expert community took part in the event. The Dobrograd-1 Special Economic Zone was represented by Alexei Istomin, Deputy General Director for Resident Relations, who made a presentation of one of the youngest Russian private SEZs, which had received this status at the end of 2020 and already signed agreements with seven residents.
The specifics of state and private special economic zones, issues of international investment cooperation and regulations for specialized industrial sites were touched upon during the discussion.
The dynamic development of Dobrograd-1, one of the youngest and most successful SEZs in Russia, as well as its high efficiency indicators and investment activity were noted.
The results of the meeting were the establishment of cooperation formats with the Russian-Turkish Dialogue Association, interaction with Turkish companies, proposals for the development of territories with preferential business conditions.
Dobrograd-1 Special Economic Zone won in the City for Industrial Development category and was awarded a diploma and a commemorative statuette.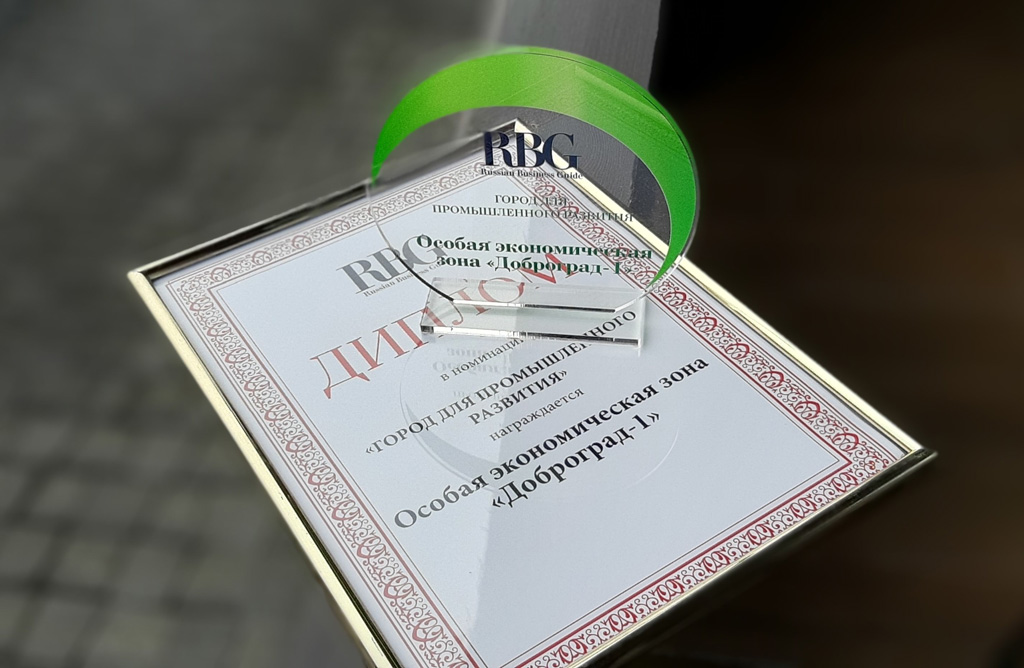 Subscribe to updates
Receive weekly updates on the latest developments in the Special Economic Zone.