BACK TO NEWS
Dobrograd-1 SEZ: Synergy of Business and Life
22.07.2021
On July 22, Dobrograd-1 SEZ took part in a business round table forum organized by the Chamber of Commerce and Industry of the Russian Federation (RF CCI) together with the Russian Business Guide (RBG) Magazine, on the following topics: Development of techno parks, industrial parks and SEZs in the post-pandemic period. New formats of work with investors. Cases and best practices".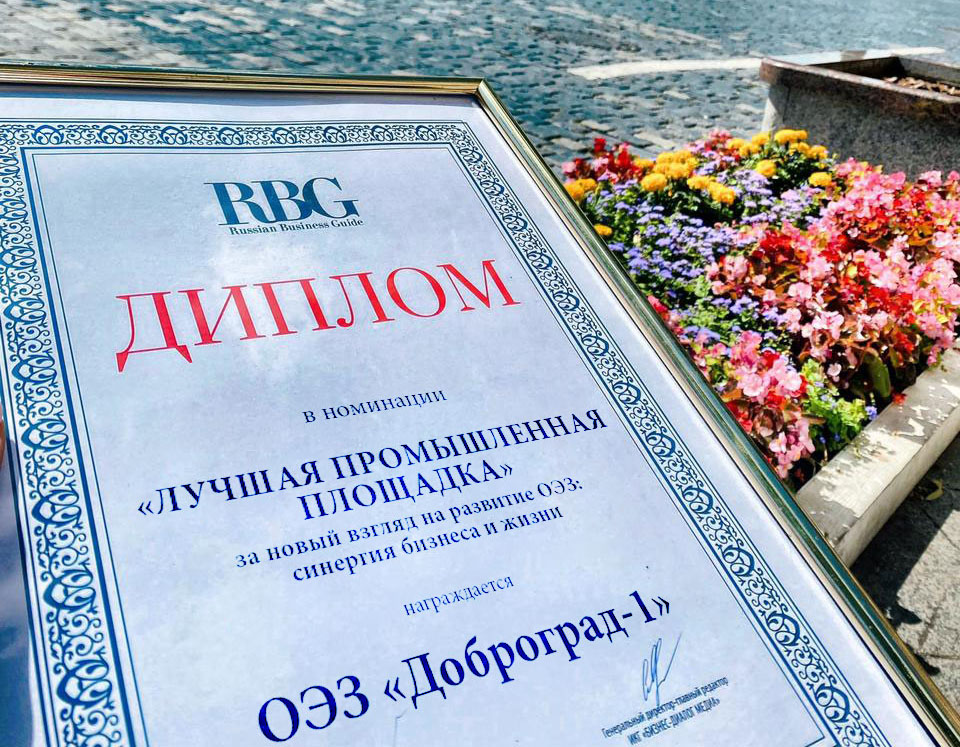 Our colleagues, together with the representatives of the Ministry of Economic Development of the Russian Federation, the Chamber of Commerce and Industry of the Russian Federation, the representatives of AIP (Targeted Investment Program), regions, business councils and foreign chambers of commerce, and heads of other SEZs and techno parks discussed important issues of the modern development of special economic zones:
- modern anti-crisis strategies for a SEZ development;
- formats and effective mechanisms for interaction with residents;
- instruments for attracting foreign investors;
- increasing residents' customer centricity;
- Russian and foreign experience in the development of industrial sites.
At the end of the event, the best special economic zones were honored by the RBG editors.
Dobrograd-1 SEZ received the Best Industrial Site Award for a New Approach to SEZ Development: Synergy of Business and Life. Our colleagues highly appreciated the concept of the entire Dobrograd project, as well as our approach to the development of an industrial site, which is based on the needs and values of individuals.
Subscribe to updates
Receive weekly updates on the latest developments in the Special Economic Zone.