BACK TO NEWS
Dobrograd-1 SEZ became a member of the Russian-Turkish Dialogue Association
15.07.2022
In early July, the Dobrograd-1 Special Economic Zone became a member of the Russian-Turkish Dialogue, the INTER-INDUSTRIAL ASSOCIATION OF ENTERPRISES FOR THE DEVELOPMENT OF FOREIGN ECONOMIC COOPERATION, which connects Russian and Turkish business circles in order to develop international business interaction aimed at promoting investment projects and economic and trade relations.
Turkey is not only one of the main foreign economic partners of Russia, but also a source of investments in the Russian economy. Therefore, one of the priorities of the Dobrograd-1 SEZ is active participation in international forums aimed at developing and strengthening contacts with foreign investors.
You may remember that in May this year, our colleagues took an active part in the Second Annual Forum "Russia-Turkey: New Challenges and Opportunities for Cooperation and Partnership". On July 28, representatives of the Dobrograd-1 SEZ will visit the Chamber of Commerce and Industry of the Russian Federation, where the Russian-Turkish Dialogue Association with the information support of Russian Business Guide Magazine will hold a round table.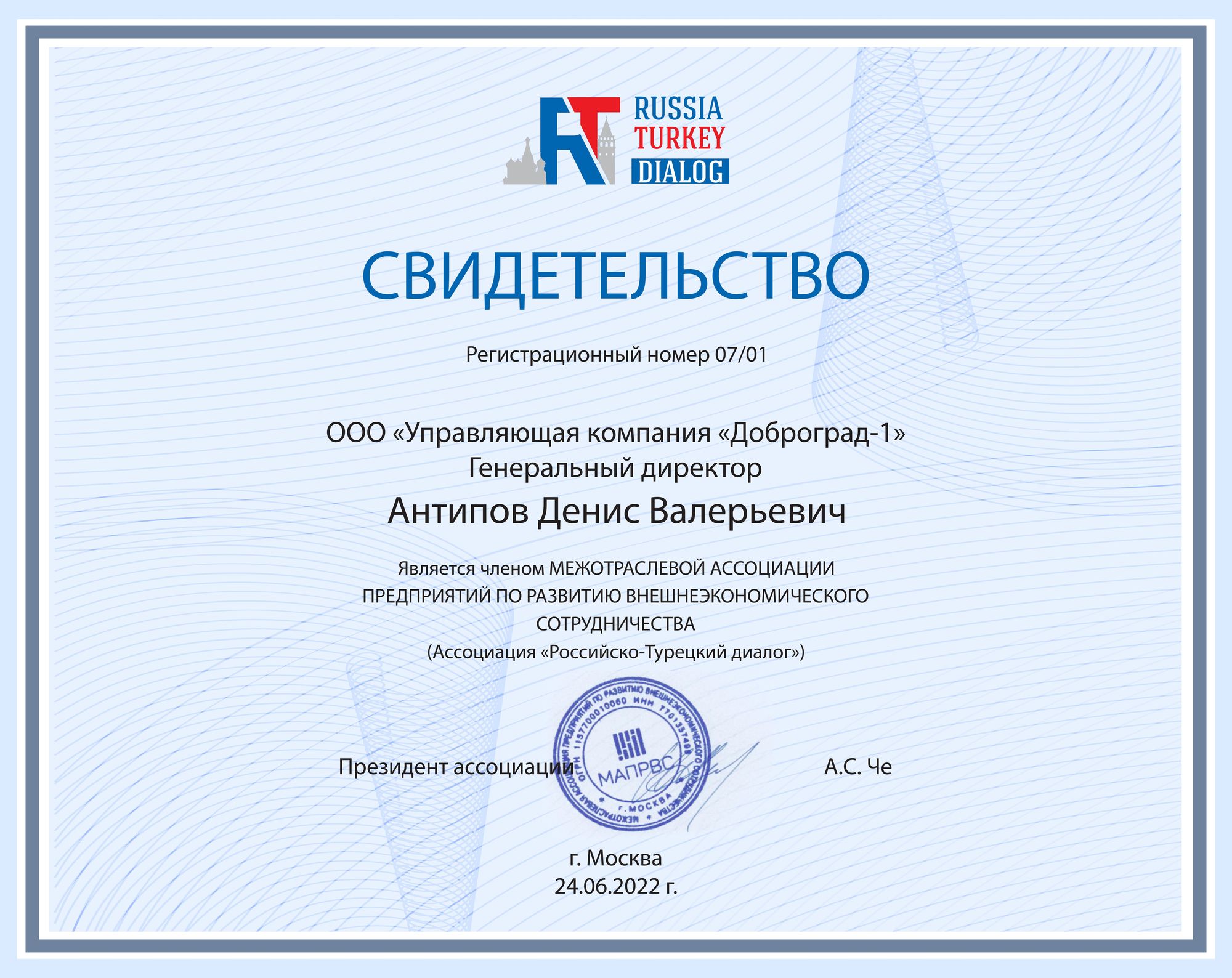 Subscribe to updates
Receive weekly updates on the latest developments in the Special Economic Zone.