BACK TO NEWS
Five new enterprises will be built in the Dobrograd-1 SEZ by the end of 2023
28.12.2021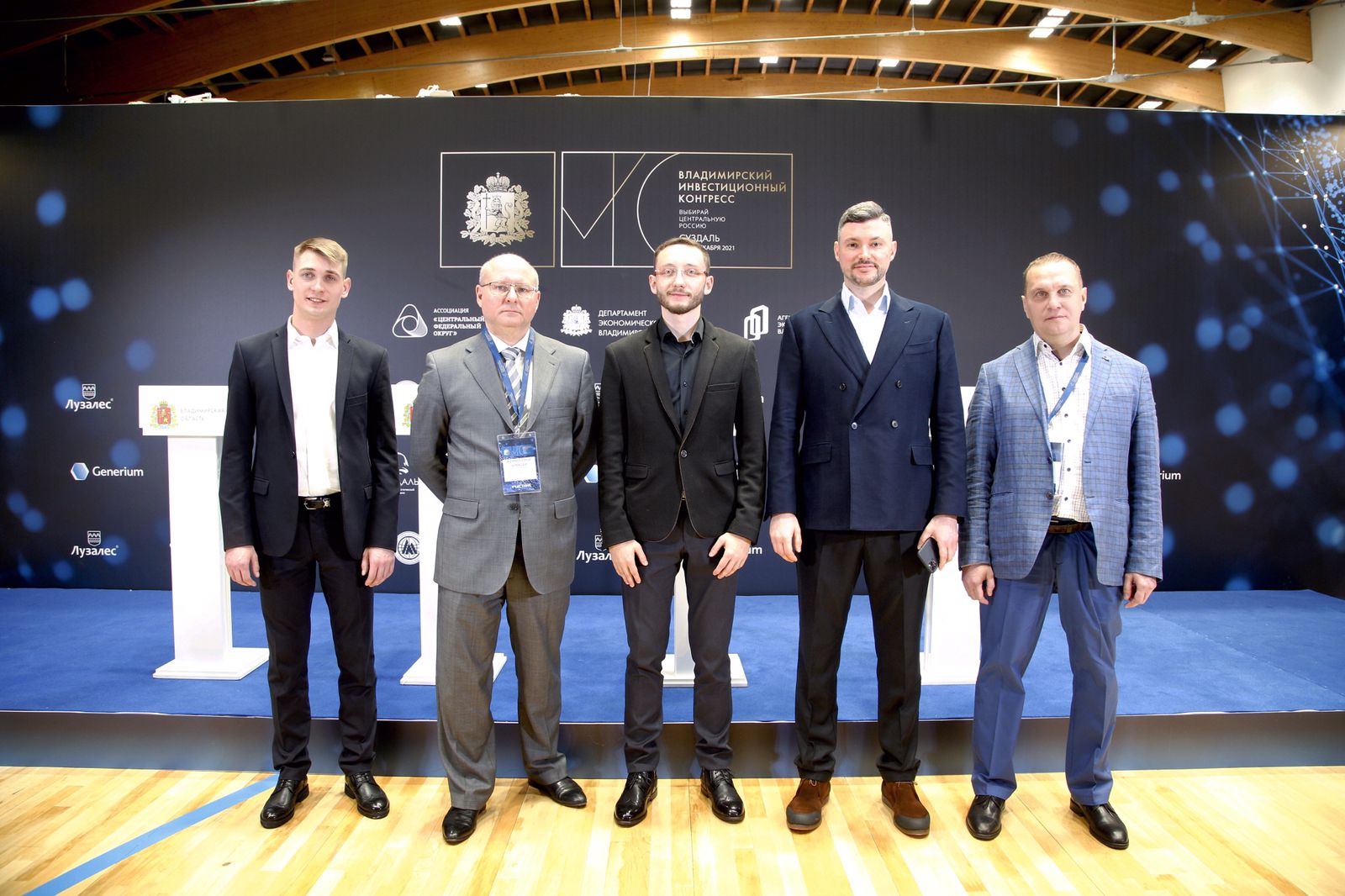 On December 22, the expert council, which was held in the Vladimir Oblast Administration, approved applications for obtaining the resident status from 4 investors; the agreements were signed on the implementation of industrial and production activities in the territory of the Dobrograd-1 Special Economic Zone.
«In less than 1 year of active work, we were able to attract 5 residents from various sectors of the economy to the territory of the new production site," says Denis Antipov, General Director of the Dobrograd-1 Managing Company. "This is an excellent result, which was achieved thanks to the comfortable conditions for business development that we have created, as well as the maximum involvement of the Managing Company in each investor's project».
INTEX, the manufacturer of medical compression products, became the first official resident of the Dobrograd-1 SEZ in May of this year. The INTEX brand has been on the Russian market for over 25 years. The launch of a new production facility is scheduled for the fourth quarter of 2022. The investment volume will amount to 241 million rubles for the first five years.
Four more companies received approval for their investment projects in December.
OOO MEDORT will launch the production of assistive technical equipment for the rehabilitation of people with disabilities. 139.5 million rubles will be invested in the creation of a new enterprise; the production launch is planned for the 1st quarter of 2023. The company manufactures and sells rehabilitation equipment. The company's product range consists of five main modifications of the dynamic parapodium, an orthopedic device for verticalization and mobility of people with disabilities.
OOO SVETOGOR Laboratory will launch the production of high-quality lighting products on the territory of the Dobrograd-1 SEZ. The investments will amount to 197 million rubles. The opening of the enterprise is scheduled for the 4th quarter of 2022.
As the official partner of PHILIPS Horticultural Lighting in Russia, the company manufactures lighting products for various applications: road, architectural and artistic, greenhouse, sports, as well as lighting for retail, office and warehouse premises.
OOO HOME ELECTRO SYSTEMS plans to start the production of heat pumps in the Special Economic Zone in the 1st quarter of 2023 and will invest 155 million rubles in this project. The company, which operates in the engineering market of Russia and Europe, has been developing energy-saving heating technologies since 2009 and now holds a leading position among manufacturers of heating equipment in the heat pump segment in Russia.
OOO Alachino Rental will build a modern sustainable high-tech enterprise on the territory of the Special Economic Zone. The main criteria for the entire concept are environmental safety of production and the utilization of renewable energy.
Over 3.8 billion rubles will be invested in the new venture; the projected launch date is in the 4th quarter of 2023.
Subscribe to updates
Receive weekly updates on the latest developments in the Special Economic Zone.
Be first to get our news!